COVID-19 Announcement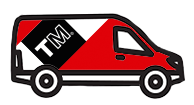 Following the guidelines by the Spanish Government published on the Real Decreto 463/2020 of March 14 2020, from Monday March 16, 2020 until further notice, the activities self applied to TurboMaster, S.L. will be the following:
We keep on serving you 100% of the orders through phone, email, online performance shop... although WE EXCLUDE IN-PERSON COUNTER SERVICE WHICH WE'LL BE CLOSED.
PACKAGE DELIVERY is working normally through National and International Shipping, assuring full safety measures.
We are fully operational in our business hours as usual, with the minimum people needed in our facilities and all others working from home.
All the salesperson visits have been cancelled, although you can communicate with them by phone or email as you usually do, whenever needed.
We are not serving anyone in our facilities who is not part of TurboMaster. All communications must go through the measures referred to in point 1.
If you have any doubts, please don't hesitate in contacting us at +34 916 569 273.
We'll keep you informed if anything changes in the current situation. We are sorry about the inconveniences we may cause you. Nonetheless, we all share the same situation and wish to be back to normal as soon as possible. We thank you very much for your trust on TurboMaster.